Corporate Social Responsibility
Conduent delivers mission-critical services and solutions on behalf of businesses and governments – creating exceptional outcomes for our clients and the millions of people who count on them. We recognize that this comes with significant responsibilities to society.
We are continuously working to empower our employees, strengthen communities and operate responsibly across every interaction. Our policies and business practices are rooted in a commitment to timeless values such as trust, privacy, inclusion, and transparency. This commitment guides the services and solutions we develop and how we operate and contribute to society around the world.
Our Commitments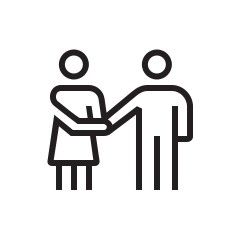 Strengthening Our Communities
Empowering Our People
Governing Our Business
Strengthening Our Communities
The Conduent Foundation gives back through charitable donations to the organizations and causes that matter to our employees. Our foundation requires employee engagement with every donation, helping deepen and broaden our commitment to our communities around the world.
Empowering Our People
We empower our people with a focus on diversity and inclusion that manifests itself in everything we do — from our global employment policies to our Employee Impact Groups and to our internship and mentoring programs. We value every individual, and together we create value for our customers.
Governing Our Business
There is nothing more important to us than our clients' trust. We work every day to honor our commitments to safeguard customer information, manage risk, operate with integrity and ethical values and treat all individuals with dignity and respect in every interaction.
Our Teams in Action
Volunteering
Helped build homes through Habitat for Humanity in NJ
Sustainability
Planted trees with Reforestation Extrema AC in Mexico
Diversity and Inclusion
Established seven Employee Impact Groups
Mentoring
Programs established in 14 countries
Integrity and Ethics
Established 24/7 ethics helpline
Join Our Community
Join our Talent Network and get Conduent news and job alerts delivered to your inbox.
Join Our Talent Community